Eco-San is committed to providing green, safe and reliable ecological toilets designed to provide safe, sustainable toilet sewage treatment systems and sanitation facilities for 2.5 billion people worldwide who do not have access to suitable toilets.
The company brings in Sewage Treatment Technology that won the first prize in the "Toilet Challenge" launched by the Bill Melinda Gates Foundation in 2011. This technology was introduced by Professor Hoffmann and his team from the University of California. The California technical team and the company's technical team cooperate under the joint development to do in-depth research and product development for different applications, has now developed the series of products and projects for residential areas, primary schools, highways and tourist attractions.
Solar eco-toilet designed by Eco-San had won the outstanding case award and earned praises from both domestic and foreign experts in "First National Toilet Technical Innovation Competition". This competition was organized by the National Tourism Administration and the Bill Melinda Gates Foundation as well as hosted by the National Urban Environmental Sanitation Standardization Technical Committee in 2016.
Now, Eco-San not only has a highly international, professional technical support and product development team, but also has an international, professional project management team and customer service team, to provide customers with professional and comprehensive technology, quality products as well as service solutions. At the same time, Eco-San has 4,000 square meters of standardized production workshop and strict quality control system to provide customers with advanced and high-quality health facilities.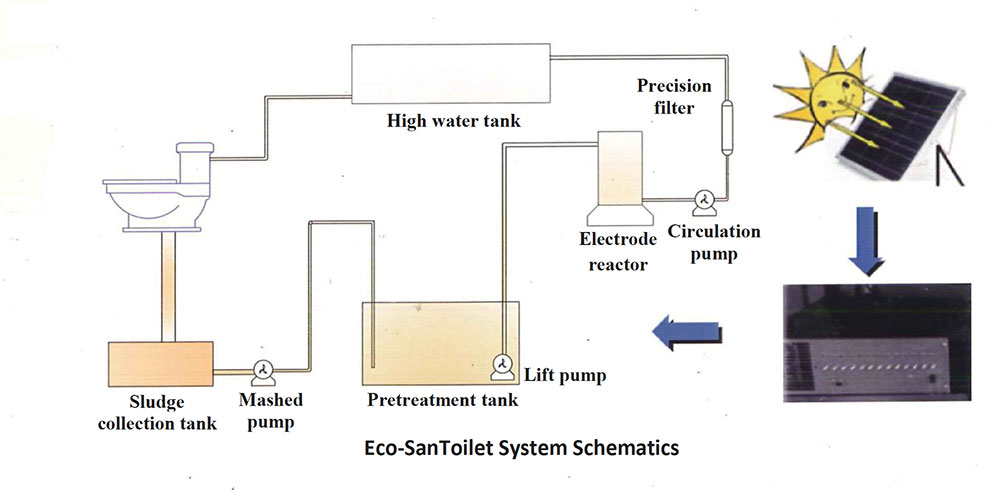 Read More